Posted on Mar 24, 2022
Update from MLA Deron Bilous, NDP Economic Development and Innovation Critic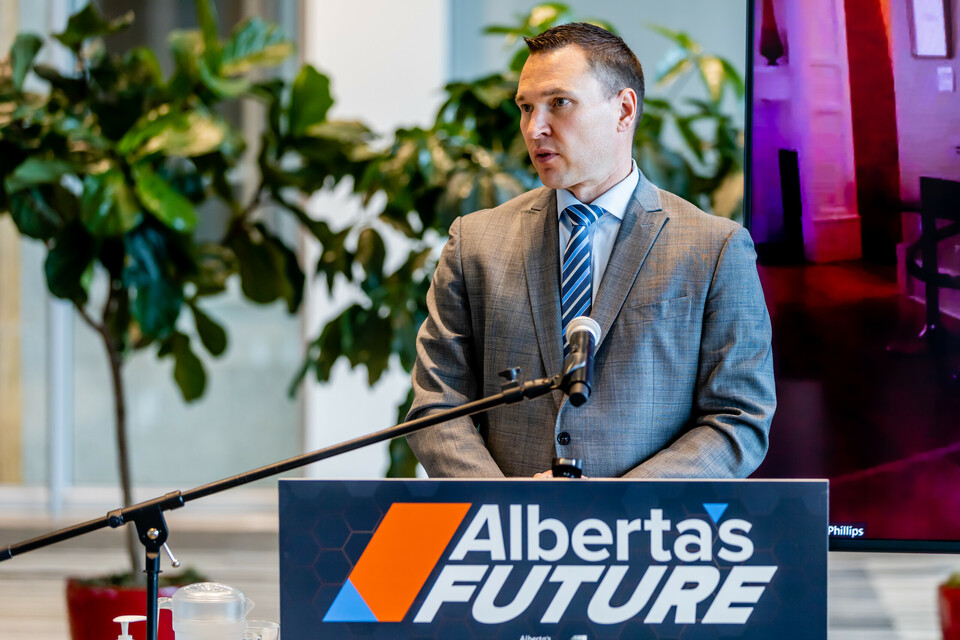 I was proud to introduce Bill 203: Technology Innovation and Alberta Venture Fund Act. This Bill proposes the creation of a venture capital fund that would invite all Albertans to invest in Alberta's future and provide them with the opportunity to earn returns themselves and support economic growth, diversification, the creation of good jobs, and the long-term economic well being of the province.
The fund would help Alberta build a world-class innovation environment by providing capital to founders, start-ups, and companies looking to scale that struggle to secure risk capital.
The fund would be professionally managed and arms-length from the provincial government by the Alberta Enterprise Corporation (AEC). It would be given a clear mandate to focus on investing in innovative Alberta businesses and re-investing in businesses and venture funds in Alberta's private sector.
This concept isn't new. In fact, Albertans have a long history of directly investing in sectors and projects that help secure the future of our economy. And history tells us that when Albertans are given the opportunity to bet on themselves, great things are possible.
This venture fund is inspired by examples in Alberta's history, such as Premier Ernest Manning's Great Canadian Oil Sands project in the 1960s which attracted investments of $1,500 (approximately $13,000 in today's dollars) from roughly 100,000 Albertans. These investments represented an important step forward in the early success of Alberta's oil sands.
Our proposal to create a venture capital fund to grow the tech sector was initially released in Growing Tech, Creating Jobs as part of our Alberta's Future project designed to engage Albertans on building a more resilient and diversified economy.
Since launching Alberta's Future, more than 50,000 Albertans have engaged with economic proposals on topics such as affordable child care, hydrogen development, geothermal, value-add upgrading, universal affordable high-speed internet, and unlocking the economic potential of post-secondary institutions.
The venture fund is just one example of the ideas that came directly from Albertans and we are excited to be one step closer to making that a reality with this legislation.