Posted on Oct 19, 2022
Alberta's NDP Will Fund Trades Training Centres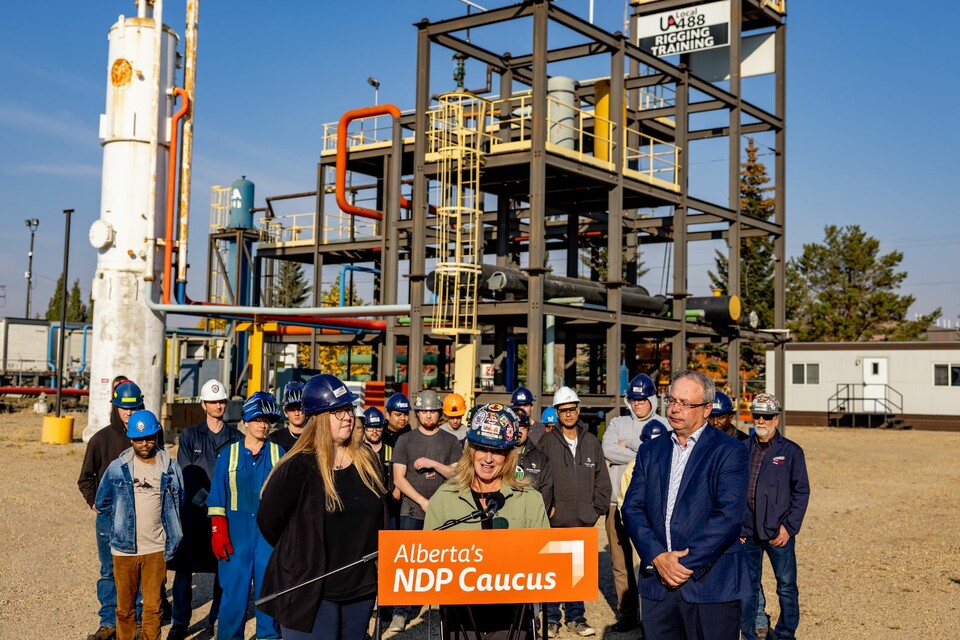 Alberta NDP government will directly fund union skills training centres to ensure the province has the skilled trades workers necessary for Alberta's economy to grow and thrive, now and into the future.
At a media conference at the Alberta Pipe Trades College in Edmonton, Notley said if the Alberta NDP forms the next government she will directly fund training centres like those run by Building Trades of Alberta.
Union centres are provincially recognized educators, just like NAIT and SAIT, but unlike post-secondary schools these union training centres don't get provincial funding. The training programs run by or partnered with BTA are so successful that many of them are over-subscribed.
"We know the demand for increased capacity is there, particularly since BTA apprenticeship training programs allow students to earn while they learn, making these programs easier to access for Albertans who need it," Notley said.
"Skilled trades workers build our roads, schools, hospitals, rec centres and public facilities. They build our pipelines, our refineries, our petrochemical plants. They build our communities and our economy. And Union shops are a critical vehicle for apprenticeship training, safety training, new credentials, and industry-standard upgrading,"
"I want good union jobs to be within reach of anyone who wants one. So, we will start by providing a few million dollars and if that demand is met, we'll double it. 
"And then if that demand is met, we'll double it again, and again, and again."
BTA training centres turn out thousands of the best-trained, highest-skilled and safest workers in the trades workforce, said Terry Parker, the executive director of the BTA, who added that those workers' skills are in very high demand. 
"In fact, we just had a large, American, single-breasted contractor here yesterday to explore working solely with UA Local 488 to provide thousands of jobs to local union members, with major employers." 
Alberta NDP Labour Critic Christina Gray said there is a shortage of skilled workers in Alberta "and that shortage is only getting worse. We need to train more workers here." 
The Alberta NDP wants the province to recognize union-led training for what it is: A critical strategy for skilling-up the workforce in centres that are prepped, primed and led by skilled, unionized, journeypersons.
"We see so much hope for the future and, given the opportunity, the Alberta NDP wants to partner with the trade unions on shaping the workforce of tomorrow," Notley said.
"Prices are still rising quickly and Alberta still has the slowest wage growth in Canada. That's why we need a government focused on good paying jobs now and into the future.
"That's what's so good about this program. Students can earn while they learn, and build a career that provides a good life for themselves and their families."