Posted on Sep 17, 2021
UCP Must Support Businesses, Protect Staff Enforcing Vaccine Passports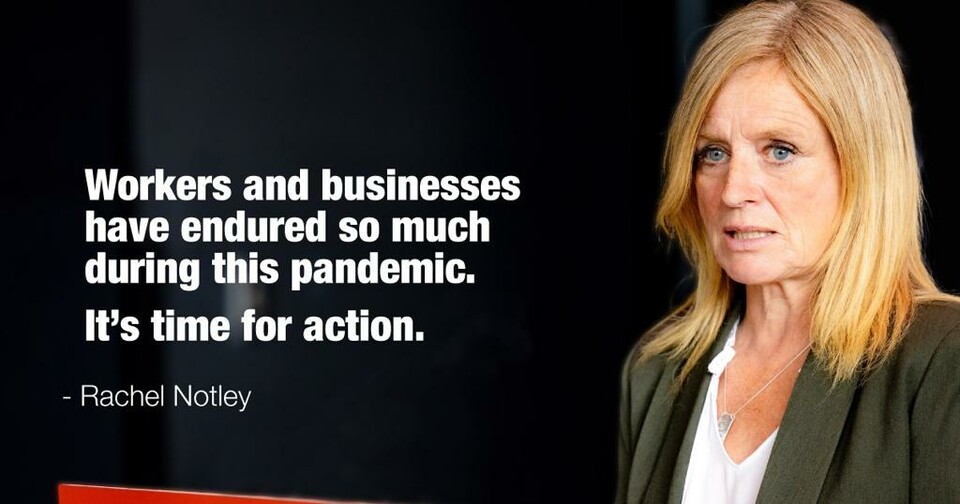 Jason Kenney and the UCP government must do more to support small business owners in implementing successful vaccine passport programs.
After failing to act for weeks, the UCP has led Alberta into a devastating fourth wave of COVID-19 that is threatening hospitals and jeopardizing health outcomes for thousands of Albertans. Kenney—who refused to consider vaccine passports despite measures taken in other jurisdictions—hastily announced a "restrictions exemption program" on Wednesday with no support for small businesses impacted.
Now, small business owners are scrambling to implement a verification process by hiring additional staff and holding emergency training sessions on how to verify client immunization records.
The Alberta NDP is calling for the UCP to implement three measures before September 20:
Reintroduce the Small and Medium Enterprise Relaunch Grant (SMERG) for businesses hiring additional staff and incurring additional costs as they prepare to require proof of vaccination. Grants of up to $25,000 should be made available immediately.
Pass a ministerial order that would allow all peace officers and municipal bylaw officers to enforce the provisions of the Public Health Act, especially as related to the exemption program.
Create a new fine of up to $3,600 for any person that obstructs the enforcement of public health orders or verbally abuses frontline staff attempting to enforce those orders. This would better protect frontline workers who may be exposed to threats and intimidation.
With the way the government has done this, they have forced businesses to make the choice and this has made us targets for those who oppose vaccines. In our experience to date, these people have nothing but time on their hands and they're very dedicated to causing trouble. We need support in the form of enforcement. Proof of vaccination is not going to last forever but it's what we have to do for now so we can keep operating but also do so safely. - Chris Hewitt Owner of Dickens Pub in Calgary