Posted on Dec 22, 2021
UCP Must Bring in Paid Sick Leave as Workers Face Omicron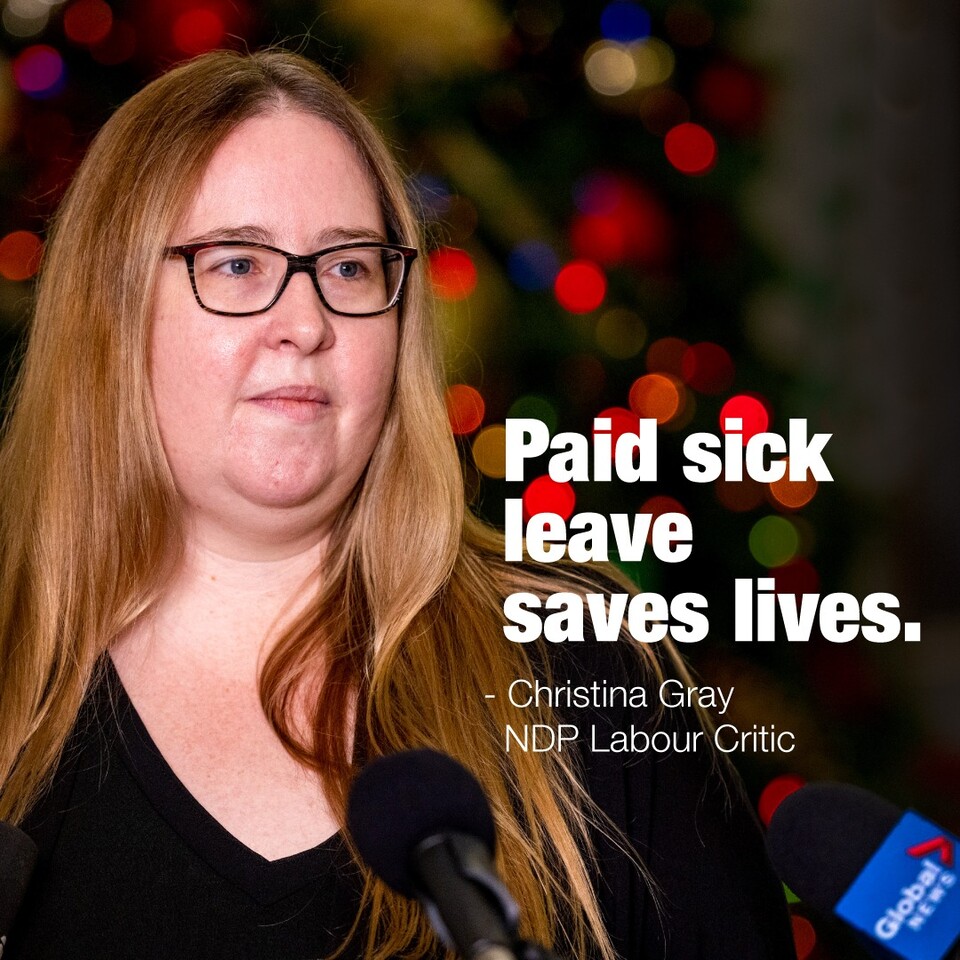 In the face of an Omicron-driven fifth wave, the Alberta NDP Caucus is renewing its call for the UCP government to bring in paid sick leave legislation to support Alberta workers.
While the UCP have repeatedly denied this request since the start of the pandemic, the Alberta NDP Opposition is not giving up and demanding that Alberta workers get the same support already available in provinces across Canada, including British Columbia and Manitoba.
In May, the Alberta NDP drafted a bill and sent it to then UCP Labour Minister Jason Copping. The bill would have provided 10 days of paid sick leave to any Albertan who needed it and would reimburse employers the cost paid out to employees for the time. 
It would have been a temporary program that would remain in place until the end of the COVID-19 pandemic. The UCP refused to consider the bill.
B.C. recently announced that all employees will be provided with a minimum of five days paid sick leave per year, starting January 1st. And last week, Manitoba extended its paid sick leave program, providing eligible employers with up to $600 per employee for a maximum of five full days of leave.
We need every Albertan to continue to do all that they can to help prevent the spread of this highly contagious virus and that means getting the vaccine, masking, social distancing and staying home when sick. Now, more than ever, Albertans need paid sick leave so that anyone who should stay home, can stay home, without worrying about any interruption of income, or loss of income. - NDP Labour Critic Christina Gray