Posted on Oct 6, 2021
NDP Calls for All Staff Working With Persons With Disabilities to be Vaccinated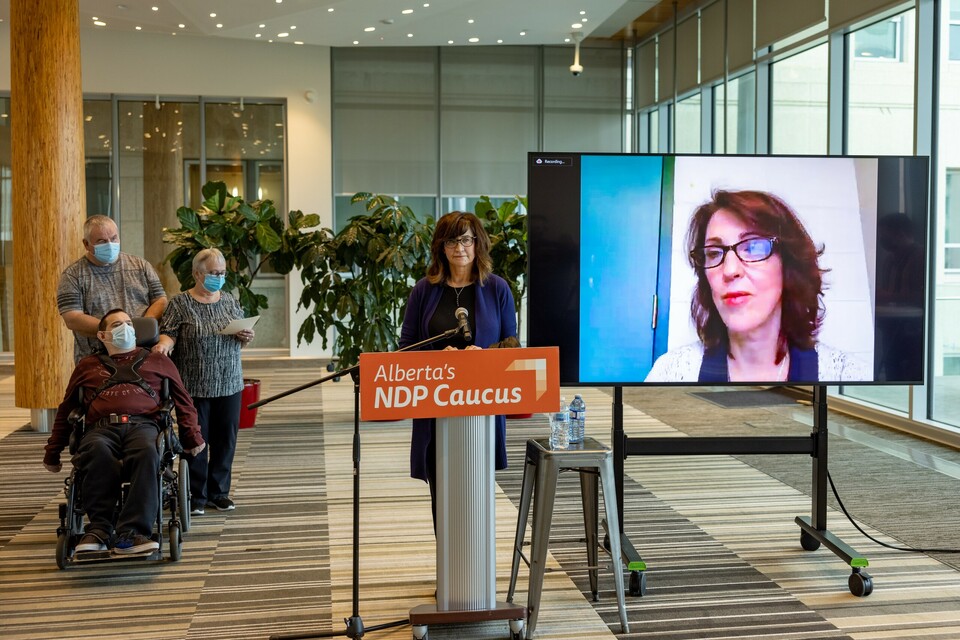 We are calling on the UCP to make the vaccination of all staff working with Persons with Developmental Disabilities (PDD) mandatory. Similar to Quebec, Ontario, and Manitoba who have introduced mandatory vaccinations for staff who work with people with disabilities. 
Care for people with disabilities requires close contact and often involves multiple staff per a person. People with disabilities have done their part to get vaccinated. But they will be better protected if there is certainty that the people around them and interacting with them are vaccinated too
We are also are calling to support service providers to complete the transition with vaccination education for community disability workers and ensuring COVID-19 vaccines are accessible. 
Sheila Terry took care of her 38-year-old son Jeffery, who is non-verbal and non-ambulatory, at her own home for six months beginning in December until all the staff at Jeffrey's home were vaccinated.
"I fear that if my son got COVID-19 that he would be unable to fight it. He can not speak so he can not tell an unvaccinated person in his home that he feels unsafe. I know not everyone can temporarily leave the home like Jeffrey could which is why we need all staff to be vaccinated."  - Shelia Terry