Posted on Oct 5, 2021
Kenney Must use Military to Restart Contact Tracing in Schools an Daycares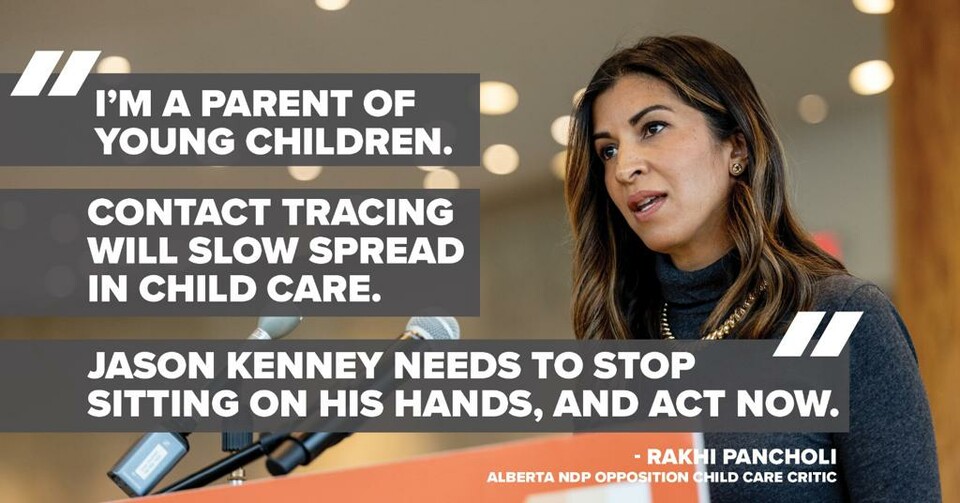 To slow the surging fourth wave of COVID-19 in the province, Alberta's NDP is calling on the UCP to request military personnel to bolster contact tracing systems for schools and child care centres.
Canadian Forces members began to arrive in Alberta this week to help staff ICU beds. While the military has relatively few clinical staff, they have substantial personnel available for non-clinical tasks such as contact tracing.
School aged children have had the fastest growth in cases out of any demographic over the last 30 days, with a 375 per cent increase in ages five to nine-years-old. 
Due to the pandemic, Children's Services reported that the child care system has been operating at 50 to 60 per cent capacity since April 1. With a budget of $33 million annually, that leaves a $13 million to $16 million surplus every month.
"Contact tracing will slow spread in child care programs and in the community, and help alleviate the pressure on our health care system. This surplus funding can go directly to these supports, protect kids, and ensure long-term recovery of the sector." Rakhi Pancholi