Posted on Oct 1, 2021
KENNEY MUST THROW UNVACCINATED MLAs OUT OF GOVERNMENT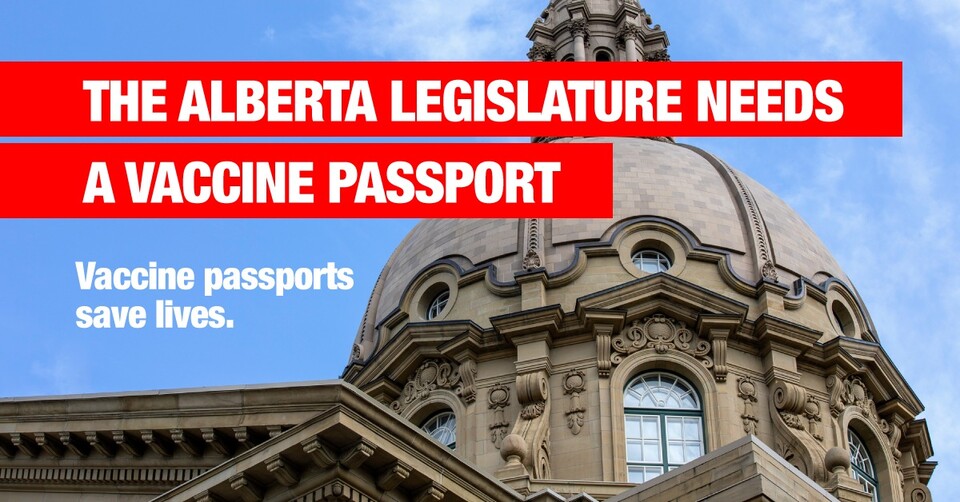 We are demanding that Premier Jason Kenney require proof of vaccination from every one of his MLAs, and immediately eject those who refuse to be vaccinated from the government caucus.
Alberta has some of the lowest vaccination rates in Canada. We are paying an incredibly heavy price for this. Dozens of Albertans are killed by COVID-19 each week. Our heroic frontline healthcare workers are being pushed to the limit and beyond, and thousands of Albertans are being denied life-saving surgeries because there is simply no space in the hospital.
Kenney falsely claimed the UCP was in talks with the Opposition to require some proof of vaccination for MLAs and political staff. Following the premier's remarks, Dang wrote to the Speaker and called for an immediate meeting of the Members' Services Committee. The Opposition will seek an immediate requirement for all MLAs, staff, and visitors in the Legislature Precinct to produce proof of vaccination. Every NDP MLA and staff person has been fully vaccinated for months.
We will not be satisfied with a negative test result option. We know, thanks to Tracy Allard's newsletter, that the UCP caucus deliberately weakened Dr. Hinshaw's vaccine passport program with this politically motivated change. I hope that we can settle this issue early next week. But Jason Kenney doesn't need to wait. He must require all of his MLAs to be vaccinated today. It's time for the UCP to stop pandering to extremists and start protecting Albertans." Thomas Dang