Posted on Jan 4, 2022
HEPA Filters, Mental Health Support, and more Teachers: NDP Presents Plan to make Schools Safer Amid Rapid Omicron Spread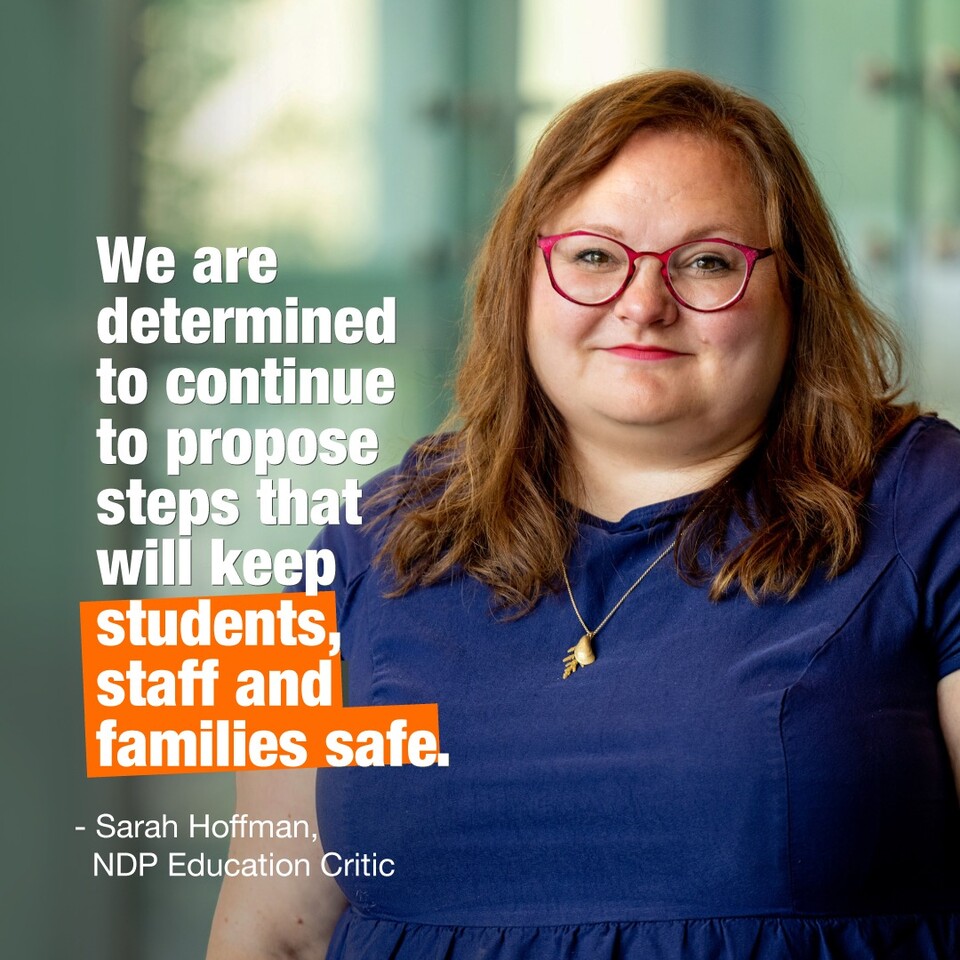 The Alberta NDP is proposing new measures to ensure students are safe and protected when they return to the classroom, as the rapid spread of Omicron continues to impact Alberta schools.  
Last week, Education Minister Adriana LaGrange announced the back-to-school would be postponed to January 10th while presenting no new plan for addressing staffing challenges or mitigating the risk of in-school transmission. The UCP must make a broader commitment to ensuring student safety.
The Alberta NDP is proposing a series of measures including greater public reporting, new mental health supports and increased focus on mitigating airborne spread of COVID-19 by installing High-Efficiency Particulate Air (HEPA) purifiers and monitoring airflow through the use of carbon-dioxide detectors.
Students have been sent home at least four times now with almost no notice, and many more times at some schools. This throws families into chaos every time. In order to reopen Alberta schools next week and keep them open safely through the school year, the government must do more than dump the problem onto school districts and hope for the best. We need action. - Rachel Notley
The Alberta NDP's six-point plan includes the following measures to keep schools safe:
Public reporting of the infection and absentee rate of school staff, providing Albertans with a picture as to whether schools will be forced to close again due to a lack of staff.
Immediate funding to move substitute teachers onto contract for the remainder of the school year to help backfill staffing levels and to hire additional substitute teachers where possible. 
Provide N95 masks for staff and students. Medical professionals continue to point out that N95 masks offer the best protection against airborne spread of COVID-19. 
Install HEPA filters—or High Efficiency Particulate Air filters—in schools to reduce the risk in confined spaces, as well as carbon dioxide detectors to measure how effectively a school's ventilation system is refreshing the air in a classroom.
Hire mental health counsellors for every Alberta school to support students dealing with stress, isolation, and uncertainty that impacts their learning.
Create an Alberta Learn-at-Home fund to support families when their kids are forced to stay home. The fund would provide $500 per student and $750 per student with complex needs.