Posted on Apr 8, 2021
Emergency Support for Workers and Small Businesses Impacted by Third Wave Public Health Measures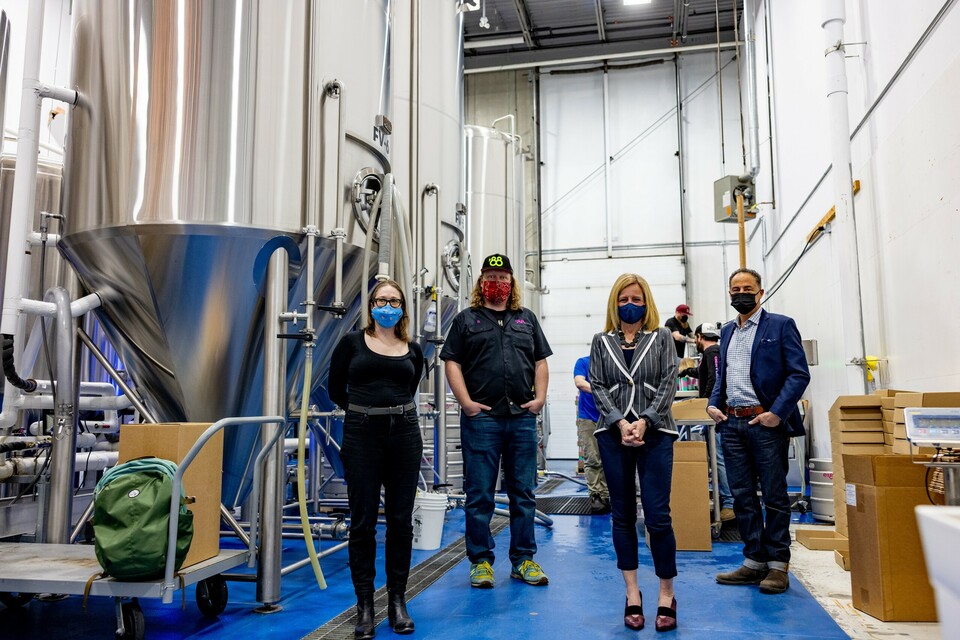 Alberta's NDP is calling for immediate emergency support for restaurants and bars and their employees, many of whom will be out of work for an undetermined period of time, given that in-room dining will be prohibited effective Friday to help combat surging COVID-19 cases.
Many small businesses and workers have come forward to say they were caught off-guard by the cancellation of in-room dining in restaurants and bars that takes effect at noon Friday. Despite warning signs of a serious third wave of COVID-19 cases and strict measures being implemented in all other large Canadian provinces, Premier Jason Kenney repeatedly told reporters he would not shutdown establishments again.
Rachel Notley and the Alberta NDP is calling for the following: 
The introduction of a Third Wave Emergency Response Benefit:
Employees out of work during the new public health orders would be eligible for $500 per week for two weeks.
Beyond the initial benefit payments, the benefit should be extended for Albertans not eligible for federal government support programs, i.e. Albertans who are underemployed or younger Albertans lacking employment history.
An improved and re-instatement of Small and Medium Enterprise Relaunch Grant (SMERG):
The UCP replaced this program with a new "benefit" that offers less funding support to small businesses and has more restrictive qualification measures.
The NDP would be seeking $25,000 in support offered per impacted small business (up from $10,000 currently).
We also call for a return to a qualifying criteria of 30 per cent lost revenue (currently at 60 per cent) and a removal of requirements that force owners to reopen their establishments when they may be uncomfortable doing so.
"The additional funding and common sense changes proposed by Rachel Notley will help me and many others survive while we all work together to stop the third wave from threatening our health system and the health of thousands of Albertans" 

Jessica McCarrel, Owner of KaffeeKlatsch in Calgary