Posted on Aug 9, 2021
Call to Provide Vaccines, Testing and PPE to Post-Secondary Campuses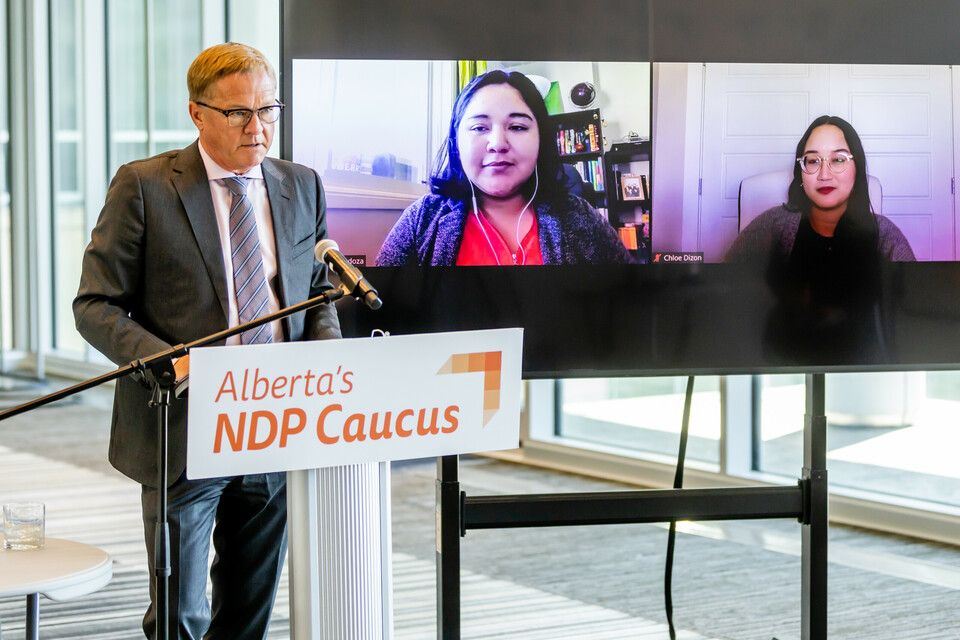 Post-secondary students across the province are worrying about returning to classrooms in September as the UCP recklessly removes all COVID-19 health measures, including testing, tracing, and isolating.
On August 16, the UCP will stop all testing outside of hospitals for COVID-19, and will stop contact tracing of the virus. Currently, only 50.9 per cent of Albertans aged 20 - 24 have two doses of vaccine.
The Alberta NDP are calling on the UCP government to implement the following before the first day of classes in September:
Provide on-campus vaccination clinics at every post-secondary school in Alberta.
Ensure these clinics have the ability to provide testing for students, faculty and staff who develop symptoms consistent with COVID-19.
Invest $83 million for additional sanitization, cleaning staff, PPE and other necessary precautions for Alberta campuses. 
"Most students that I have consulted with want access to testing especially if they're going to sit in lecture halls with hundreds of their peers. They not only want this for themselves, but they want to take personal responsibility for not spreading the virus to others." - David Eggen