Posted on Sep 9, 2021
Supports for Businesses Impacted by the COVID-19 Fourth Wave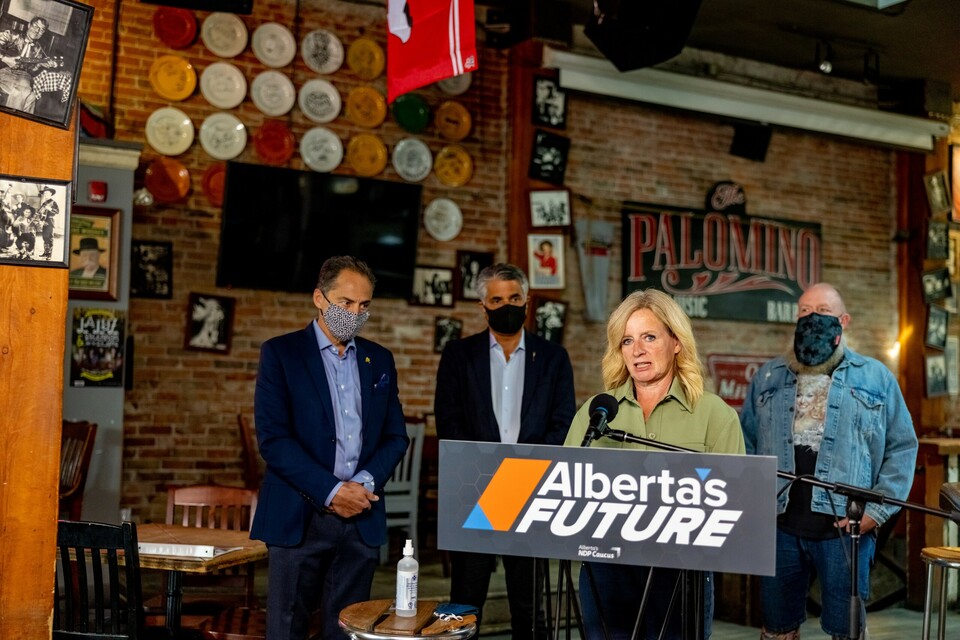 Businesses in Alberta are being impacted by the surging fourth wave of COVID-19 and new public health restrictions that were imposed - yet again - without warning. 
Alberta's NDP is joining with businesses to call for support, and specifically proposed the following immediate actions: 
Reintroduction of the provincial Small and Medium Enterprise Relaunch Grant (SMERG) for small businesses impacted by the fourth wave of COVID-19 and allow impacted businesses to each receive $25,000.

Offer an additional $10,000 through SMERG to bars and restaurant already impacted by the 10 p.m. liquor service curfew imposed by the UCP without warning.

Allow businesses to apply for an exemption from Alberta Health from the liquor service curfew if they can establish a proof-of-vaccination system for their patrons at the point of entry.
Reinstate the commercial eviction ban that was adopted in legislation by the UCP Government after months of pressure from Alberta's NDP. The original ban expired in August 2020.
A ban on business utility shutoffs for six months.
Provide a 50 per cent reduction on small business insurance costs. The Government has ignored this call from Alberta's NDP and businesses on repeated occasions in the past.
Finally, Introduce a COVID-19 Risk Index that has been demanded by Chambers of Commerce that gives businesses proper warning of potential restrictions so they can plan inventory and staffing accordingly.
The NDP also continues to advocate for the adoption of a simple, secure and scannable vaccine passport that would give venues the best chance to continue operating safely and without restrictions that drain revenue and force the loss of jobs. Rather than introduce a vaccine passport, the UCP Government imposed a liquor service curfew without warning, which will hurt bars and restaurants that were only just getting back on their feet.
Arlen Smith, general manager of the Palomino Smokehouse in Calgary, said his business has already introduced a proof-of-vaccine requirement for patrons. Even still, they are being forced to abide by the liquor curfew. Smith said it doesn't seem fair that public funding is going to a new $100 incentive program for people who have refused to get vaccinated, but the struggling hospitality sector gets nothing.
"Jason Kenney's Government went into hiding as the fourth wave of COVID-19 surged," said NDP Leader Rachel Notley. "We need a suite of supports or more business closures will occur and our economy will suffer greatly."