Posted on May 19, 2021
Additional Support for Women trying to Keep Businesses Running During Third Wave of COVID-19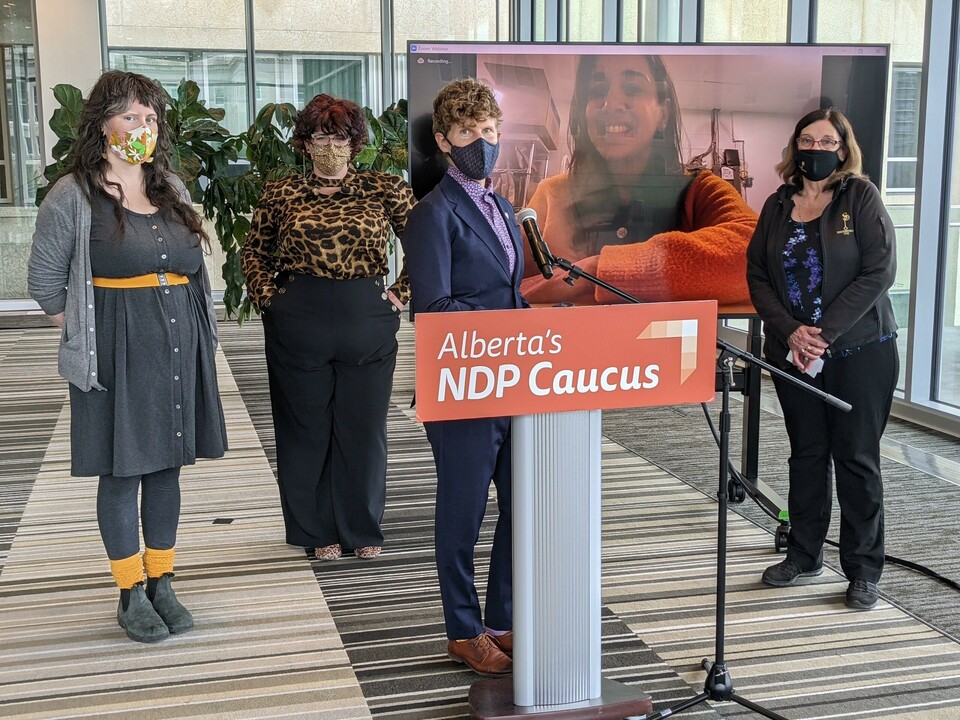 MLA Janis Irwin and the Alberta NDP are calling for additional support for women who own businesses as they struggle with miniscule supports, lacking communication and no forward-looking plan from Jason Kenney and the UCP.
Currently, businesses have access to $10,000 through the Small and Medium Enterprise Relaunch Grant and the NDP have already called for that stream to be increased to $25,000. Women's Issues Critic Janis Irwin joined four Edmonton business owners on Wednesday to call for an additional $10,000 to be provided to women attempting to prevent their businesses from closure for good.
According to a study by Global Entrepreneur Monitor, women in Alberta are 30 per cent more likely to shut down their business than men. Prior to the pandemic, 59 per cent of startups owned by women were in the consumer services sector, which has been hit hard with repeated public health closures, compared to 23 per cent of male-owned startups.
"Through the pandemic these entrepreneurs have had to pivot and re-pivot to try and keep their businesses going and to continue putting money into the local economy. We know that this past year has been incredibly difficult for all small businesses, but women-owned businesses have been affected even more. So today we are proposing a solution to help keep these businesses open and protect the jobs of their workers." - Janis Irwin